The future is rushing towards us as a cloud of possibilities, and how we relate to them now determines what they will become. Carlo Rovelli, quantum physicist, in The Order of Time.
The various specialties of intercultural relations – cross-cultural psychology, intercultural communication, diversity & inclusion, etc. – are now at the forefront of fast-changing social issues. Professionals in any of these areas should not waste this window of opportunity to create a viable future for multicultural societies. This course will be framed in a constructivist/quantum paradigm to incorporate four stimulating interviews with highly qualified and internationally experienced specialists, which in turn will frame four discussions of choices we must make now to construct an inclusive and sustainable future.
Facilitator/Interviewer:                     Milton J. Bennett, Ph.D (quantum future)
Faculty (in order of appearance):     Ida Castiglioni, Ph.D. (embodiment)
Adam Komisarof, Ph.D. (belonging)
Ed Dunbar, Ph.D. (otherness)
Shizu Yamamoto, Ph.D.  (liminality)
Learning Objectives
Understand and discuss the idea implied by quantum physics that the future exists now as a set of possibilities that are given form by how we choose to relate to them
Recognize and discuss how our bodies carry past worldviews into our relationship with future possibilities
Examine and discuss the how members of human groups historically and currently deal with members of other groups, and what that means for a more multicultural future
Consider and discuss the importance of group identity and belongingness in any conceivable multicultural future
Reflect on and discuss the increasingly important concepts of intercultural liminality and the construction of virtual third-cultures
Description
The Newtonian idea of an arrow of time moving from past to future through a more or less static universe has been gone from physics for over a hundred years, but it lingers in our everyday experience. For instance, we act as if there is a "now" that exists everywhere simultaneously, but physicists know that every point in the universe has its own "now." Similarly, we act as if there is an actual past and a potential future, while it would be more accurate to understand the former as just a more limited view of reality compared to the latter.
How we understand time has consequences for how we prepare for the future. If we think of time as the Newtonian arrow, we tend to focus on learning from the past to change the present, which will then become the future for our children. However, if we think of time in a more holistic quantum way, the past and future both exist at this present moment, and the way we remember and anticipate them are constantly constructing them. The course explores the application of this non-traditional view of time to the traditional topics of intercultural communication: intergroup relations, identity issues, and the construction of cultural bridges with intercultural consciousness. How can we construct the future of those conditions in our current professional activities?
Participants can come away from the course with a different way of thinking of themselves as intercultural professionals – more as guides than as teachers, and more as innovators than as change agents. The faculty team will seed the discussion with their own experience, but the goal is for both faculty and participants to reflect on their work and discover new ways to turn theory into practice. We are at a tipping point of unpredictable change, and much of what we are doing now is likely to become irrelevant. Do we keep on playing the same song as the ship sinks? Or can we find a different vehicle for guiding ourselves and others towards behavior that may be more adaptive to future social conditions? In the quantum view of time, that future is now.
Intended for:
Intercultural educators, trainers, coaches, and consultants who work in areas of domestic intergroup relations and/or international cross-cultural relations, and other professionals who have the responsibility of preparing people to live and work viably in rapidly changing social conditions.
Format and costs:
The course is offered synchronously on-line at a time that is feasible for participants and faculty from the Americas, Europe and Africa, and Asia. It will be conducted in five 3-hour sessions over the period of five days: September 27th-October 1st, 3-6pm Europe GMT+2 and 9-12am EDT. Following an opening day of introducing the "quantum future" framework, each day will explore a content theme with the faculty specialists via short presentations, follow-up interviews, and facilitated discussion with participants. Participants can focus on increasing consciousness of these issues and (optionally) on applying the ideas to an ongoing or prospective project.
Cost is € 1000  (10% discounts for SIETAR, IAIR, FORUMEA, IAIE, and AFS members OR 15% discount for taking also the course Guiding the Development of Intercultural Consciousness In Training and Education)
Faculty

Dr. Milton Bennett is the Managing Director of IDRInstitute. His educational background includes physics, literature, cognitive psychology, linguistics, communication theory, and sociology. He has been a long-time proponent of constructivist approaches to developing intercultural consciousness, notably through the Developmental Model of Intercultural Sensitivity.

Dr. Ida Castiglioni is an associate professor of sociology at the University of Milano Bicocca, where she directs the graduate program in Programming and Management Services and Public Policies. She holds a Ph.D. is in intercultural communication and an MA with clinical certification in somatic psychology, and she routinely teaches courses in embodied ethnocentrism.

Dr. Adam Komisarof is a professor of intercultural communication and acculturalization psychology at Keio University, Tokyo, and President of the International Academy for Intercultural Research. His research has focused on the idea and process of belonging and new ways of conceptualizing acculturation and its outcomes.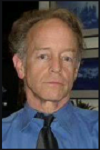 Dr. Ed Dunbar is a clinical professor at the University of California, Los Angeles and a practicing psychologist. He has been on staff at the UCLA Center for Study and Resolution of Interracial and Interethnic Conflict and the National Research Center on Asian-American Mental Health, and he has recently edited several volumes on intergroup violence and hate crimes.

Dr. Shizu Yamamoto is a professor of intercultural communication at Tokai University. She graduated from Portland State University with M.A. in speech communication and earned her Ph.D. in education at Sophia (Jochi) University. She studies intercultural competence and intercultural education/training, with a focus on liminal identity issues.