May 16, 2019 - May 17, 2019




9:30 am - 6:30 pm
EMBODIED CULTURE: DISCOVERING THE FEELING OF SELF AND OTHER IN CULTURAL CONTEXT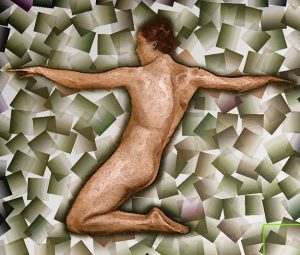 Course Description:
While the idea of "culture" is an abstraction, the actual experience we have of culture is a very concrete one: it is, in the words of Humberto Maturana "the praxis of living of a coordinated group of people." Whatever kind of group it is – national, ethnic, professional, etc. – coordination depends on people having a shared experience of everyday life. Like all organisms, human beings experience life via their bodily senses, both literally and, through language, metaphorically. So, to understand the actual experience of culture, we need to tap into that embodiment of our individual and collective sensory experience.
Culture frames experience in a particular way so that we give mean
ing, attribute value, and feel emotion in resonance with other members of our group(s). As we become more conscious of constructing cultural identity, how aware are we that it is inscribed in our body? By increasing our awareness of cultural embodiment, this course will show how ethnocentrism can be counteracted more effectively and how multicultural identity can be achieved more deliberately. For business applications, it will suggest more productive alternatives to the commonly used teamwork approaches, and for social applications it will suggest more viable alternatives to traditional prejudice reduction efforts.  Overall, the course will activate this long journey of discovery that leads to incorporating intercultural consciousness into one's praxis of living.
Target group
The course is intended for participants who have attended the IDRAcademy foundation course "Intercultural Consciousness: Applying the New Paradigm" or a close equivalent (to be negotiated with IDRInstitute directors before enrollment). Expected participants are interculturalists, counselors, educators, coaches and people with a multicultural background who wish to deepen their cultural self-awareness as part of developing intercultural consciousness for themselves and facilitating it with others.
Course Objectives:
Learn the evolution of the embodiment concept
Reflect on the construction of cultural identity and its embodiment
Become aware of the daily experience of the body in cultural context
Contact embodied resistance to alternative perception
Understand how other people may embody culture differently
Integrate embodied awareness into intercultural communication
Learn strategies for intentionally shifting embodied cultural perception
The course is designed like a workshop in which theoretical contents are blended with sharing of experience, physical exercises  (integration of deep breathing and easily accessible physical movements) and individual reflections. Please wear comfortable clothing and cotton socks.
A "dinner in the dark" or other shared activity the first evening will be integral part of the workshop.
Tuition is €800 for two days, including materials, lunches, and one special group dinner. Please plan on arriving the evening before the first day and leaving late evening of the last day. 10% discount applies to registration in two or more courses in one month, to graduate students in relevant programs, and to members of SIETAR, AFS, IAIR, or IAIE. For the discount, please send simple documentation of status to receive a promotion code.
Contact:
IDRI@idrinstitute.org
Faculty: Ida Castiglioni, Ph.D.

Dr. Ida Castiglioni is a professor of the sociology of cultural processes in the Department of Sociology and Social Research, University of Milano-Bicocca, where she is vice director and senior faculty in the graduate specialization of Intercultural Relations in the Programming and Management of Social Services and Public Policies program.
In addition to her work at the university, Dr. Castiglioni is a therapist with an MA in Somatic Psychology and a Certificate in Clinical Counseling. She is an adjunct faculty member of the Institute of Somatic Psychology in Milano (IPSO).
Resources related to this course
Address:
Viale Zara 58
,
Milano
,
20124
,
Italy
Description:

The seminar room is at IDRAcademy (Viale Zara, 58 – Milan), which is very close to Zara Metro stop (MM 3 – MM 5 Zara)